As it is stated on the Cost Action website, the role of a Grant Holder Manager (GHM) in a COST Action is crucial for the successful implementation of the research network. As the main point of contact for participants, the GHM is responsible for effectively managing various activities within the Action. This includes handling reimbursements based on the Annotated rules for COST Actions and facilitating communication between participants for Action events.
Grant Holder Manager in MultiplEYE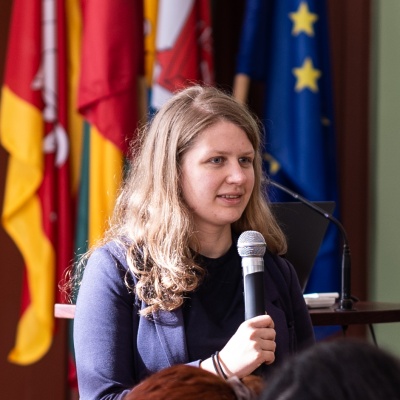 I am particularly excited about the opportunity to contribute to data collection for my mother tongue, Ukrainian.
In the specific case of the Multipleye Cost Action, Anna Bondar, holds the role of the Grant Holder Manager. Currently, Anna is pursuing her master's degree in the Department of Computational Linguistics at the University of Zurich. With a keen interest in eye-tracking, she is delighted to be a member of Working Group 1, led by Ramunė Kaspere.
Regarding her role as the Grant Holder Manager, Anna Bondar's primary responsibilities include communication with participants, sending invitations, dissemination of reimbursement rules and addressing event-related inquiries. Additionally, Anna actively works with the Cost Action platform, encoding events and expenses, reimbursing participants, generating Financial Reports, and submitting them to the Cost Administration.
Reimbursements within MultiplEYE follow the guidelines outlined in the Annotated rules for COST Actions and provide a framework for participants to claim reimbursements for their eligible expenses, ensuring transparency and fairness within the MultiplEYE Cost Action. For more detailed information, please refer to the mentioned document or feel free to contact Anna Bondar directly by email at: anna.bondar@uzh.ch
Travel Reimbursement
This category covers long-distance travel expenses. Long-distance travel refers to distances exceeding 100 km using a single means of transport. For example, if a participant travels 230 km by train, this expense can be reimbursed. However, if the journey involves 70 km by train and 160 km by bus, only the bus expenses will be eligible for reimbursement (even though the total distance traveled remains 230 km). Claims for travel reimbursement are processed based on participant-provided documents, considering the mode of transportation, and are specified in the Annotated rules for COST Actions.
Daily Allowance
The daily allowance amount is calculated based on a fixed rate and the number of days a participant attended the event. Participants can also receive the daily allowance for one day before and one day after the event, with the precise amount calculated based on the departure and return times in accordance with the rates specified in the Cost Action Rules. This sum is intended to cover expenses such as accommodation, food, and local transportation for the participants.
Visa Fees
Participants can claim reimbursement for visa fees if obtaining a visa is required for travel to the event location. To be eligible for this expense, participants need to upload supporting documentation to their expense claim on the platform.